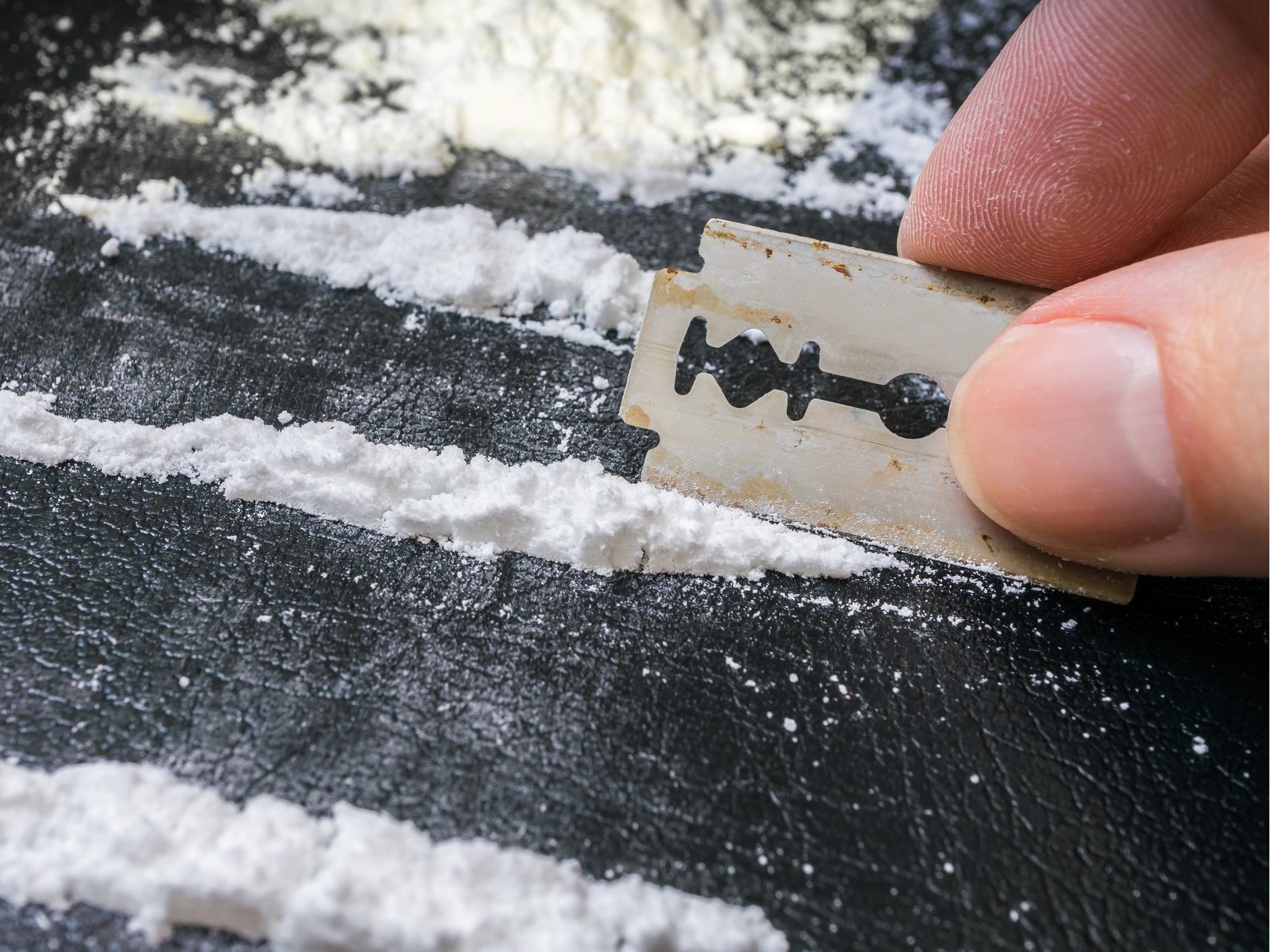 Recreational drug use by middle-class professionals will be investigated by the government as part of efforts to tackle the drivers of violent crime.
The home secretary, Sajid Javid, was to tell the Conservative Party conference that drug markets could cause sudden shifts in serious violence, such as stabbings and shootings.
The government is launching a review of drug misuse of all kinds including drug use among professionals and the "small number of entrenched users who cause the most harm".
It follows calls from senior police officers to target middle-class cocaine users whose recreational habits are believed to be fuelling increasing street violence.
"I am committed to ending the scourge of violent crime and will combat this issue using all the tools at the government's disposal," Mr Javid was due to tell delegates in Birmingham.
"We will not only deal with crime when it happens but will go further and strengthen our ability to target and prevent the root causes of criminal behaviour from finding the evidence, ensuring our services are working together and providing the right resources to the right places."
The government is also to consult on making it compulsory for sectors including health, education, social services, local government and housing and others to tackle the root causes of serious violence as a priority.
Mr Javid, considered a front-runner to become the next Tory leader, was to announce a new £200m Youth Endowment Fund that aims to divert children away from criminality in selected hotspots.
Echoing a successful violence reduction programme in Scotland that has recently been mirrored in London, it will use early predictors of involvement in youth violence to target children as young as 10.
The factors include truancy from school, aggression, aggression, anti-social behaviour, substance misuse, criminal parents or domestic abuse in the home.
The Home Office said the fund took a public health approach to addressing violence that will be long-term.
But Diane Abbott, the shadow home secretary, said the fund did not replace the money already cut from local authorities.
"It's no use Sajid Javid saying health, education, social services, local government, housing and others are at the root cause of violent crime," she said.
"He is part of a government that has been implementing damaging austerity measures in all of these areas for more than eight years.
"Under the Tories the causes of crime have worsened, and the ability to tackle it has been undermined by their cuts of over 20,000 police officers."
In its first Serious Violence Strategy earlier this year, the government was condemned for omitting Home Office research finding that police funding cuts "may have encouraged" offenders and "likely contributed" to a rise in serious violent crime.
The finished document named the drug market as one of the key drivers of attacks and murders, amid a 22 per cent rise in knife crime.
Between 2014-15 and 2016-17, murders where either the victim or suspect were known to be involved in using or dealing illicit drugs increased from half to 57 per cent.
Simon Kempton, the operational policing lead for the Police Federation, said that given the choice between wealthy recreational users and addicts living on estates, he would stop the middle classes buying drugs.
"If you look at why there is a market for cocaine from South America it is because people who can afford it are buying it and fuelling the problem," he told the association's conference in May.
"Street-level users are a problem because they steal to fund their habit, but on their own they will not support an organised crime group. The big market is people with money to spend and they are often oblivious to the misery they cause because it is not on their doorstep.
"Middle-class drug users do not come across the radar of police because they are consuming it behind closed doors… there's a lack of personal responsibility."
Sheldon Thomas, the founder and chief executive of Gangsline, said: "We need to tackle street gangs and gang crime but for me the big incubator is middle class people who buy these drugs.
"We need to tackle middle-class white people who are buying cocaine in very large amounts."
At the same time, police and the National Crime Agency are battling the rise of "county lines" gangs who supply drugs from major cities into countryside territories controlled with violence and intimidation.
Children are frequently used to run drugs in the belief they are less likely to be caught or punished, and the labour and sexual exploitation caused has made British people the largest group of potential modern slaves reported to authorities.
The Home Office said social media was also being used by dealers to glamourise the lifestyle bought with their earnings, taunt rivals and brandish weapons.
---
The Independent has launched its #FinalSay campaign to demand that voters are given a voice on the final Brexit deal.
Source link