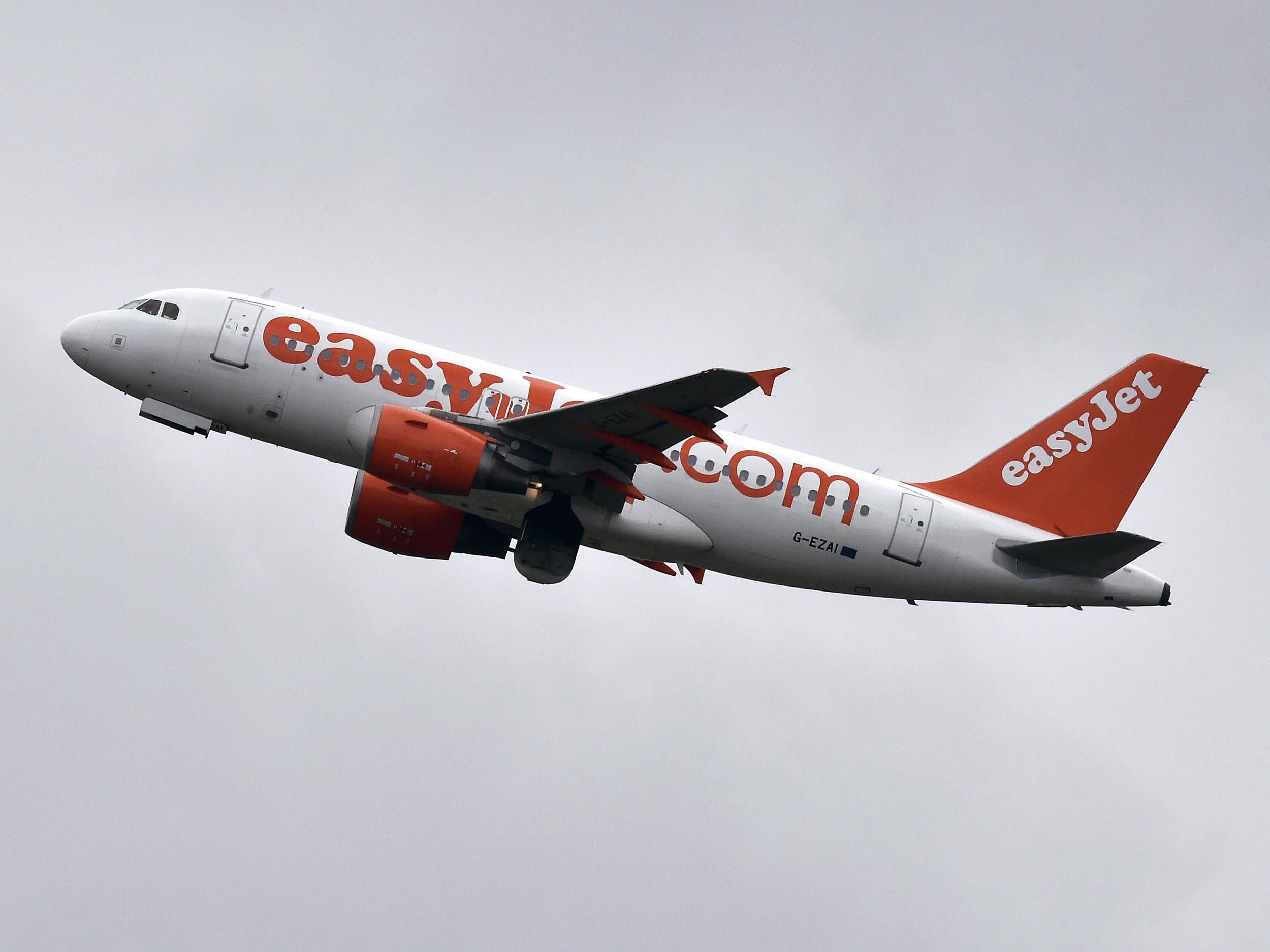 Strikes, storms and the UK heatwave have hit easyJet, but Britain's biggest budget airline is making healthy profits.
In its financial results for the third quarter, covering April, May and June, the airline says it is on course to make £550m-£590m in profit before tax in the full financial year, ending on 30 September.
Revenue was up 14 per cent to £1.6bn, with "ancilliary revenue" from assigned seating and checked bags growing at 21 per cent.
The chief executive, Johan Lundgren, said that air-traffic control strikes across Europe have caused as much disruption in the first six months of the year as there had been in the whole of 2017.
The airline says it will take legal steps to try to reduce the "regular and sustained industrial action" by air-traffic controllers.
Along with severe weather, particularly thunderstorms in central Europe, the airline has incurred £25m more in disruption costs than in the corresponding quarter last year.
On an average day between April and June, easyJet cancelled 29 flights, compared with three a day during the same spell in 2017. Its on time performance during the quarter fell from 78 per cent to 73 per cent.
Airlines need not pay passengers cash compensation for cancelled and heavily delayed flights that are caused by industrial action, but they are obliged to provide accommodation, meals and if necessary tickets on rival carriers.
Bookings from the UK have been affected by the heatwave and the World Cup. Mr Lundgren said: "We anticipate it might have a little effect on the late market."
Over the three months, revenue per seat rose by 4.8 per cent. The airline said the improvement was due to: "A benign competitor environment, with unfilled Monarch capacity and challenges for competitors in France."
Monarch went bust in October 2017, removing a large slice of seats from the market – particular at Gatwick, Luton and Manchester – and not all of the flights have been replaced.
Air France has incurred a succession of strikes by pilots, cabin crew and ground staff. Ryanair, easyJet's larger rival, is in dispute with Irish pilots and cabin crew across Europe, with more strikes expected.
The future of the "open skies" agreement in Europe after Brexit is one of many uncertainties, but Mr Lundgren told The Independent: "I am convinced there will be a deal."
He also said that easyJet has no plans to acquire its rival, Norwegian. IAG, the parent company of British Airways, has bought a stake in the Scandinavian carrier, but has had a takeover bid rebuffed. 
Norwegian itself said that other parties are interested in buying the airline, but Ryanair has strenuously denied suggestions that it made a bid.
Source link