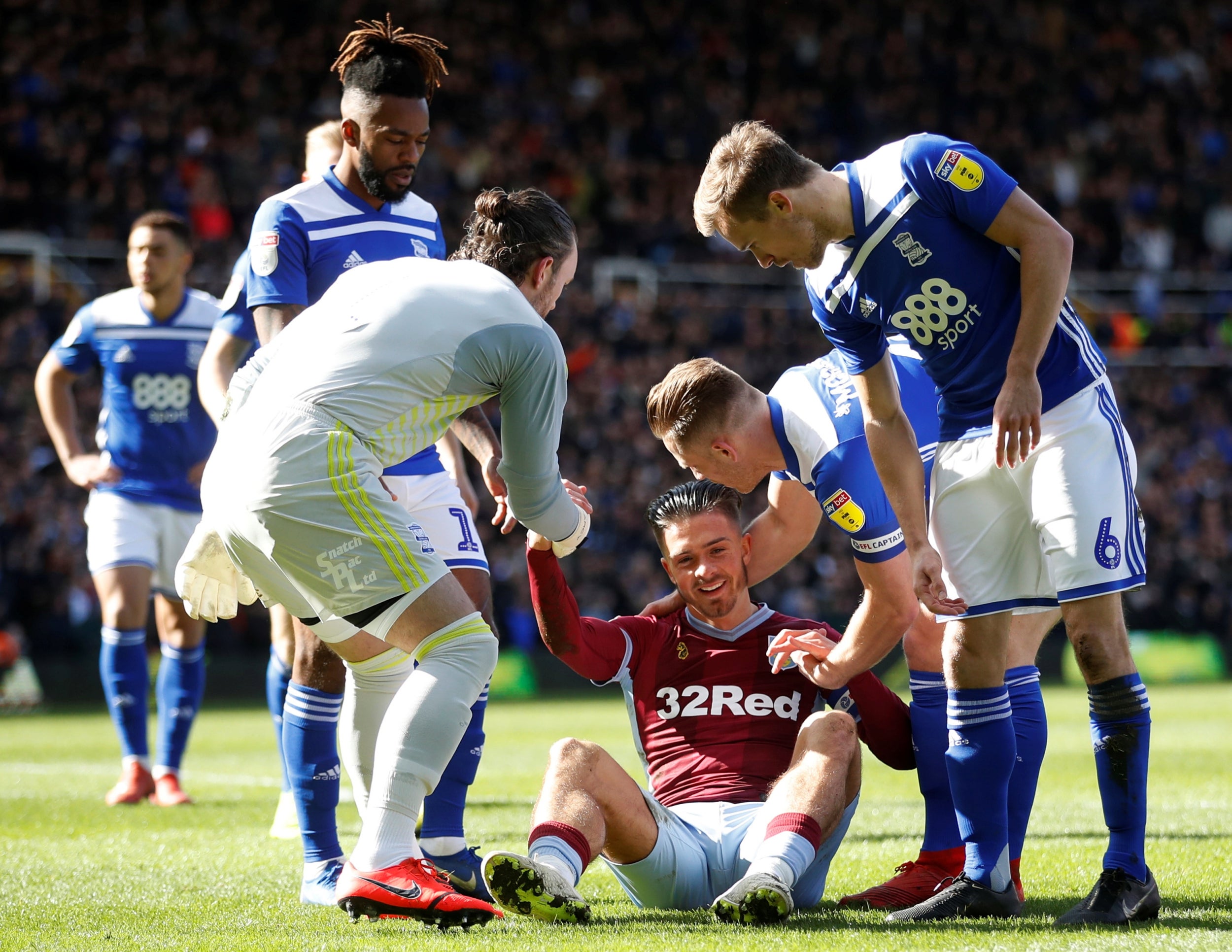 A man has been charged with assault after Aston Villa midfielder Jack Grealish was attacked on the pitch during his side's clash with local rivals Birmingham City on Sunday.
West Midlands Police said Paul Mitchell, 27, had also been charged with invading the pitch following the incident at St Andrews during the Second City derby.
Mr Mitchell, of Rubery, has been remanded in custody to appear at Birmingham Magistrates' Court on Monday.
The incident took place less than 10 minutes into the game when Grealish, 23, was in the Birmingham penalty area when an individual ran onto the pitch and struck him on the side of the head.
The intruder was quickly restrained by stewards as several other players rushed in to confront him.
Grealish appeared unhurt and apparently unfazed by the incident, going on to score the only goal of the game in the second half to secure his side three points in the Championship encounter. 
Aston Villa later described what took place on the pitch as "disgraceful".
"Local rivalries are part of the fabric of the game however, as we are sure our friends at Birmingham City would agree, to have a player's personal safety placed under such jeopardy is a serious cause for concern for the entire football community," the club said in a statement.
In its own statement, Birmingham City condemned the incident as "deplorable and disgusting".
"Birmingham City Football Club would like to apologise to Jack Grealish and Aston Villa Football Club for an incident in this afternoon's derby match," the club said.
"The Club will be working with the relevant authorities to investigate all the circumstances and we will be reviewing our stadium safety procedures."
Additional reporting by agencies
Keep up to date with all the latest news with expert comment and analysis from our award-winning writers
Source link