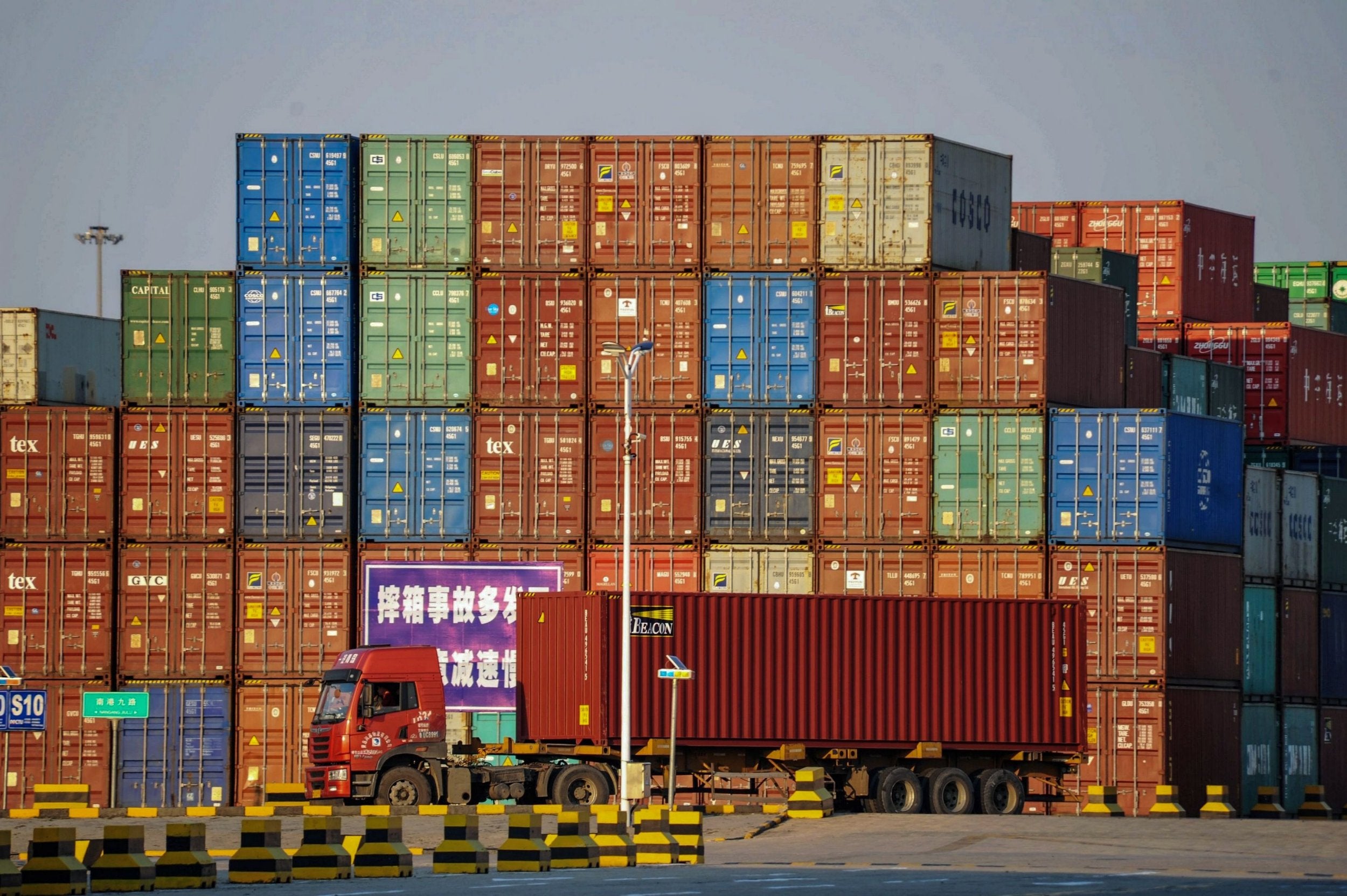 The global trading system could be plunged into crisis and millions of jobs could be lost unless politicians take steps to ease the current tensions simmering between many major economies, the World Trade Organisation has warned.
Roberto Azevedo, director-general of the WTO, said in a speech in London that "without action to ease tensions and recommit to cooperation in trade, we could see serious harm done to the multilateral trading system".
He said: "The long term economic consequences of this could be severe. These effects would cause significant disruptions for workers, firms, and communities as they adjust to this new reality.
"Potentially millions of workers would need to find new jobs; firms would be looking for new products and markets; and communities for new sources of growth."
Mr Azevedo did not refer directly to the ongoing trade dispute between China and the US, but the WTO has in the past warned that the escalating tension between the two nations is a threat to the global economy.
Donald Trump recently imposed sanctions on a further $200bn (£174bn) worth of Chinese goods, having previously imposed 25 per cent tariffs on $50bn in imports from China. Beijing has retaliated in kind, imposing levies on a range of US goods, including soybeans.
Mr Trump has said the tariffs are necessary to compel China to change what he describes as unfair practices around US intellectual property and technology.
In July, Mr Azevedo said the continued escalation of the trade war between the US and China "poses a serious threat to growth and recovery in all countries, and we are beginning to see this reflected in some forward-looking indicators".
Meanwhile, a report by the WTO stated: "At a juncture where the global economy is finally beginning to generate sustained economic momentum following the global financial crisis, the uncertainty created by a proliferation of trade restrictive actions could place economic recovery in jeopardy."
Support free-thinking journalism and subscribe to Independent Minds
Source link