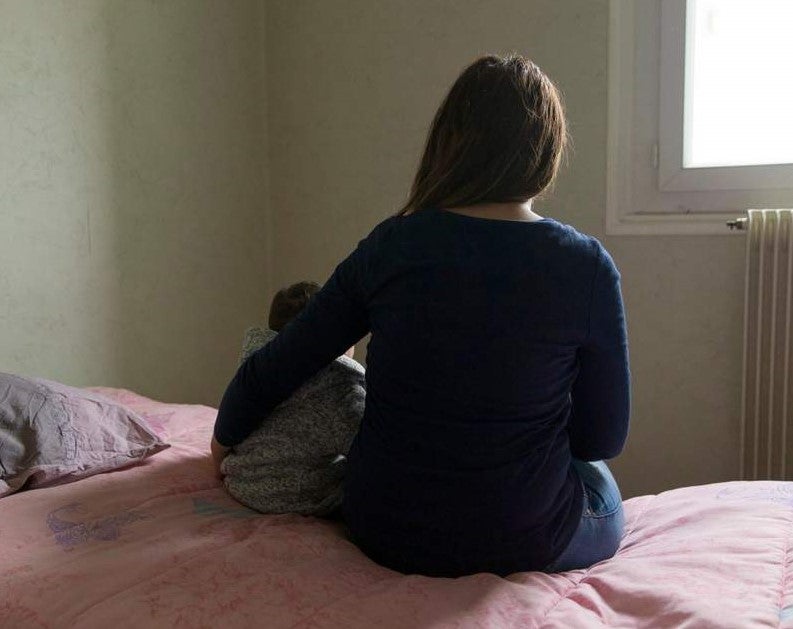 Domestic abuse victims should be given paid leave, in a move that could "save lives", MPs have said, in a report which calls for "much stronger action" to tackle domestic violence in the UK.
The Home Affairs Committee said domestic abuse leave would help victims keep their jobs and maintain economic independence while escaping abuse. 
The suggestion came after New Zealand became the first country in the world to pass legislation allowing victims of domestic violence 10 days of paid leave from work to allow them to escape an abusive partner.
The parliamentary report, published ahead of the government's pending domestic abuse bill, also warns the rollout of universal credit is allowing perpetrators to take control of household budgets, making it more difficult for victims to leave abusers.
It recommends the government make split payments standard for all couples in England and Wales, in line with the approach taken in Scotland.
The cross-party committee said there was a "desperate" lack of refuge spaces for victims of domestic abuse, and called for refuge provision to be a statutory obligation, backed by national, ringfenced funding.
With the government having recently decided to reverse plans that were set to drastically limit funds for women's refuges, charities have warned domestic abuse services are "still operating on uncertain, shoestring budgets".
Research previously published by Women's Aid found around 200 women and children who were fleeing domestic abuse were turned away from refuges daily in England, with 94 women and 90 children refused on just one day last year.
The Home Affairs Committee also made renewed calls for a register similar to that used for sex offenders to be introduced, "as a matter of urgency" for domestic abuse perpetrators, to provide a more joined-up approach to managing the behaviour of offenders.
Committee chair Yvette Cooper said: "The government is rightly proposing new legislation and a new strategy, but our inquiry found much stronger action is needed, across the board.
"Shockingly, many refuges are turning away 60 per cent of their referrals due to lack of space. We urgently need more refuge places – provision should be a requirement [placed] on local authorities, backed by national ringfenced funding."
"Rightly, the government has recognised the serious problem of economic abuse. But Universal Credit is making it much harder for women to maintain financial independence, or to leave abusive relationships, and the government's insistence on a single household payment is a serious retrograde step. 
"If the government is serious about tackling economic abuse, it needs to urgently rethink."
MPs also said the government must develop a clear strategy to ensure children experiencing domestic abuse are protected and given the support necessary to help them recover, including being granted "protected status" on NHS mental health waiting lists.
Imran Hussain, director of policy and campaigns at Action for Children, said the report made it clear children are "too often the forgotten victims of domestic abuse". 
"The forthcoming domestic abuse bill must put children at its heart, or risk failing to bring about fundamental change in the help we provide victims," he added.
"Violence in the home can cause so much stress and trauma that children's brains can develop differently, and they struggle to understand what healthy relationships look like."
Responding to recommendations in the report that the domestic abuse bill should explicitly recognise the gender-linked nature of domestic abuse, Katie Ghose, chief executive of Women's Aid, said: "Domestic abuse is overwhelmingly experienced by women and perpetrated by men, the underlying cause of which is gender inequality. 
"This must be clearly recognised throughout the bill, and reflected in the role of the commissioner, who must be granted robust powers and resources to tackle all forms of violence against women and girls if we want to make a real difference to survivors' lives."
A government spokesperson said: "Domestic abuse is a devastating crime that shatters the lives of victims and families. We are determined to transform our response, so we welcome the committee's support for the government's planned domestic abuse bill.
"The landmark bill will create stronger powers to protect and support victims and survivors, pursue perpetrators and ensure agencies are able to respond effectively. It is right that the bill, and the new domestic abuse commissioner, focus solely on supporting the near-two million victims and [work] towards tackling this crime.
"This government has launched a £18.8m fund this summer to help survivors rebuild their lives. Since 2016, we have also spent £20m … creating [more than] 2,200 bed spaces in refuges, supporting more than 19,000 victims."
Source link