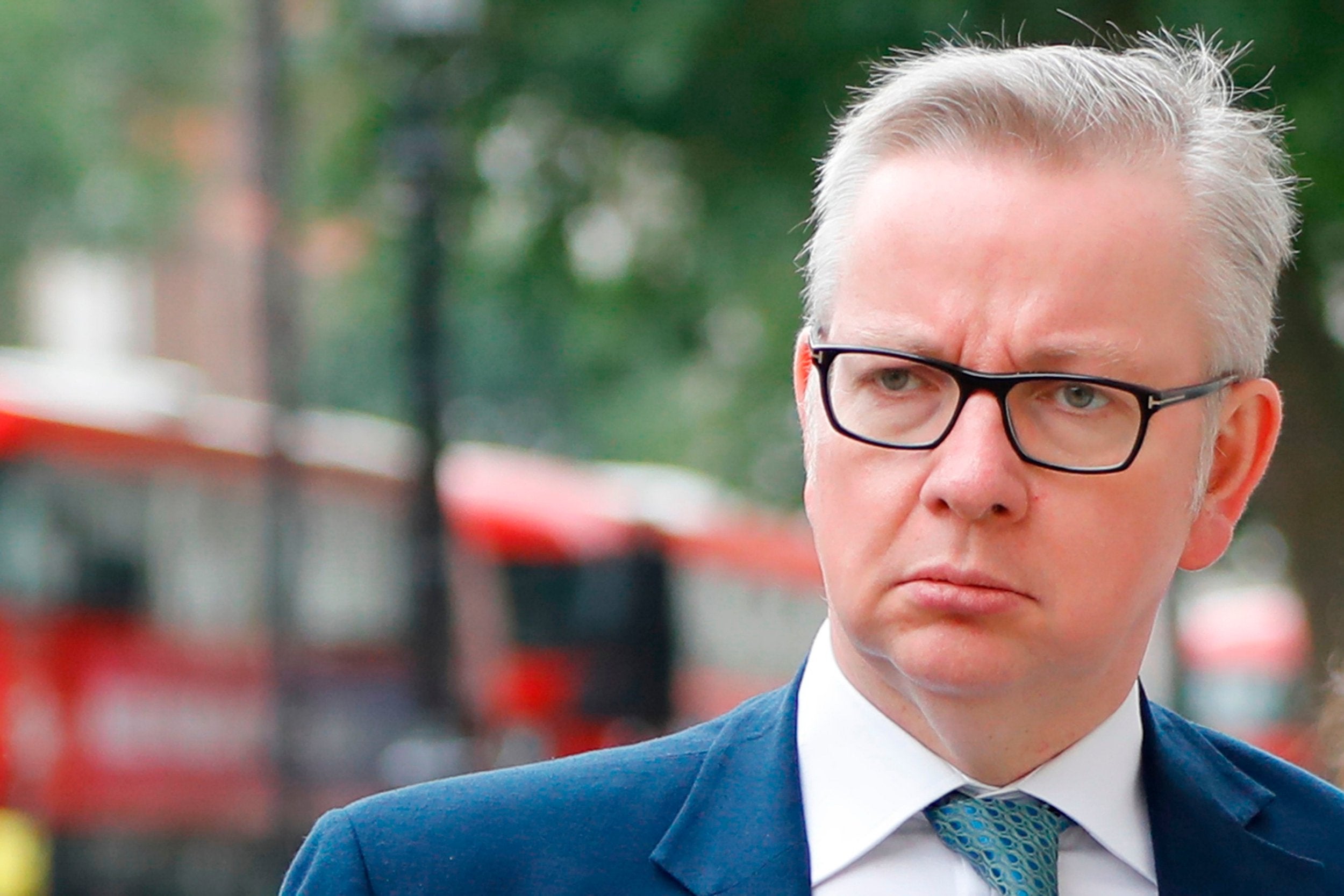 The UK's spending watchdog has slammed inadequate planning at a Brexit-critical Whitehall department, warning it has put at risk billions of pounds in exports and damage to key industries.
The scathing report said the Department for Environment, Food and Rural Affairs (Defra) has "no clear vision" of its own role after Brexit and that in many areas its efforts were of "poor quality and lack maturity".  
The National Audit Office (NAO) warned that key elements of its Brexit preparations would not be ready by March next year when the UK is set to drop out of the bloc.
Elements highlighted as being at risk include:
£17bn of chemical exports to the EU

Britain's ability to protect its fishing waters

Farm exports to dozens of countries
The NAO report said that Defra, run by cabinet minister and prominent Leave campaigner Michael Gove, had achieved a lot under difficult circumstances, but highlighted how it had still missed a large number of its own milestones, and that the risk of the department failing to deliver all plans and legislation needed for Brexit was "high".
Looking at preparations in all of its areas of policy, the NAO commented that Defra's plans in many were of "poor quality and lack maturity".
In a damning section, it added: "Defra does not have a clear vision either for the new services and functions it has to introduce or for the organisation as a whole post-EU Exit, and it therefore has limited understanding of future costs."
In the case of a no-deal Brexit the UK will have to come up with its own regime for regulating the chemicals trade, including with the EU where the UK exports £17bn of goods each year – 60 per cent of the industry's global total.
British manufacturers currently use the EU system of registration that took 14 years to develop and runs to 200 pages, but the NAO report said: "[Defra] has not yet started to consider in detail what the future regulatory function will look like nor how it will be managed."
The report warns that UK chemical manufacturers would simply no longer be able to export their products to the member states without a negotiated settlement, because registrations of products would cease to be recognised by the EU, while re-registering products in Europe is a "lengthy process".
The government said it had tasked the Health and Safety Executive as the lead regulatory authority and that work is "ongoing to fully assess the resource requirements".
Labour MP Angela Smith, a leading supporter of the People's Vote campaign, said the report was confirmation that the government is unprepared for a no-deal Brexit.
She added: "Chemicals manufacturers, who stand as our second biggest manufacturing sector, have been left in the dark and as a consequence the entire sector is at risk."
The symbolic nature of the UK's fishing industry to the Brexit debate means the section of the report on marine control and enforcement is likely to be particularly difficult for the government.
Ministers want to increase its capacity to guard Britain's waters to avoid clashes like those with French vessels recently seen in the so-called "scallop wars".
But the report said that because of time taken to develop and submit its funding plans, that "in a no-deal scenario, Defra will not reach its preferred level of control and enforcement capacity by March 2019".
The government said it had now submitted funding plans to the Treasury, but its own outline business case submitted in August accepted that even if they are eventually adopted, it will at that point take eight months to procure and implement a contract for the enforcement needed – with Brexit day just six month away.
The report also highlighted how some firms selling food and animal products may simply be unable to, once 29 March passes, because there has not been enough time to negotiate new export health certificates.
Defra needs to negotiate with 154 non-EU countries to agree acceptance of UK versions of more than 1,400 certificates, and is focusing on 15 that account for 90 per cent of total exports to those countries.
But the report highlighted how the department is not expecting to be able to complete negotiations with all the remaining 139 countries by March next year.
The report said: "Defra has accepted the risk that firms currently exporting to those countries where agreement is not reached may not be able to do so for a period after EU exit."
It also hit out at the departments failure to provide timely or adequate advice to UK firms in relevant sectors, pointing out how some had to rely on EU websites.
A Defra spokesperson thanked the NAO for the report, and pointed out that it had taken on new staff, started to build new IT systems and develop new services to replace those currently provided by the EU.
It went on: "Since the report was written, we have continued to reprioritise our resources, expanded our workforce and made further progress on our extensive programme of work focused on preparing for a range of Brexit scenarios.
"Our work will mean that environmental, welfare and biosecurity standards will continue to be met in a way that supports trade and the smooth flow of goods."
---
The Independent has launched its #FinalSay campaign to demand that voters are given a voice on the final Brexit deal.
Source link