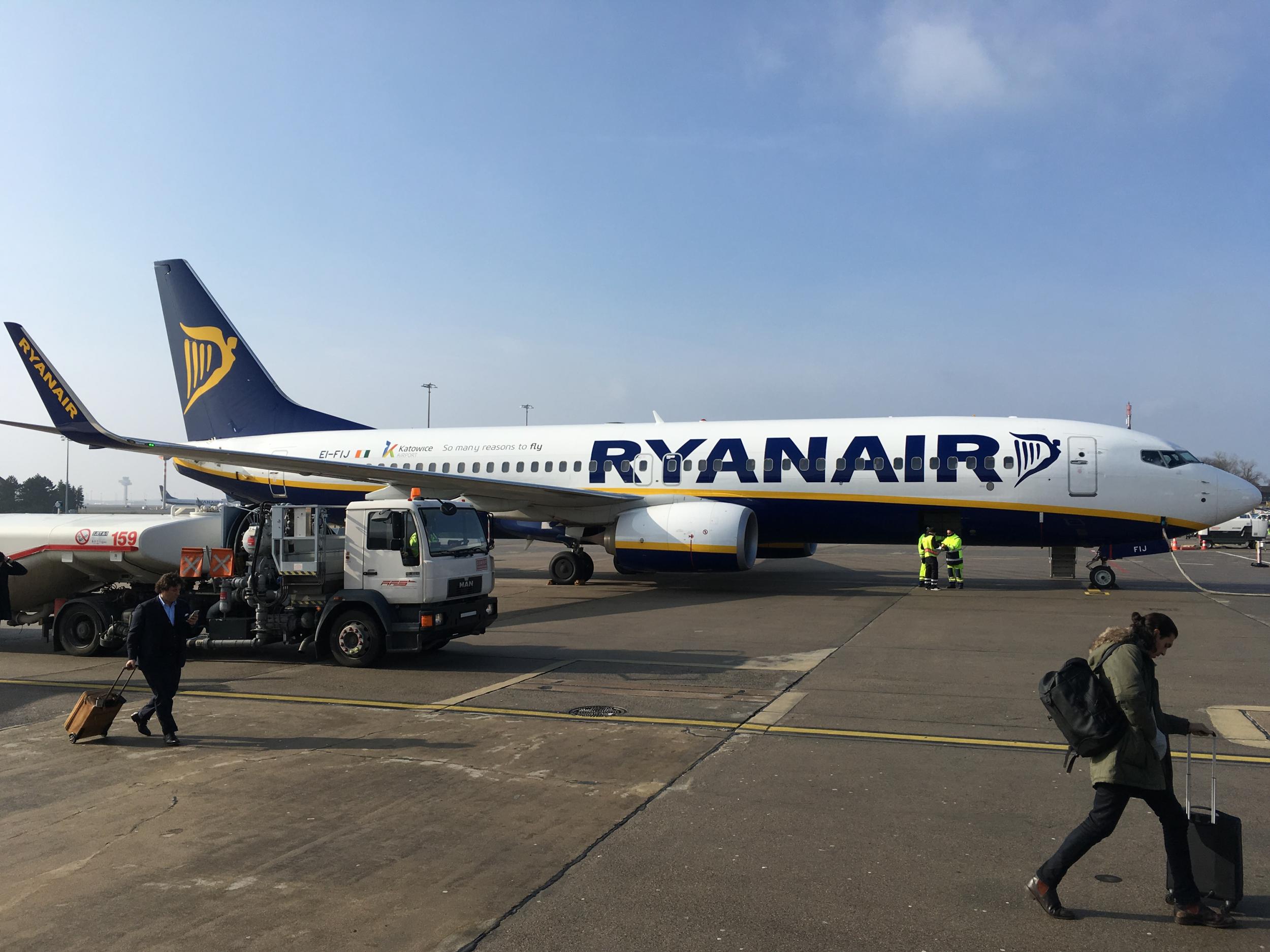 Pilots employed by Ryanair in Dublin have announced two more 24-hour strikes. It follows a one-day stoppage which led to the cancellation of 30 flights between the UK and the Irish capital, and the threat of cabin-crew strikes in four European countries later in July. Your questions are answered here.
When is the pilots' strikes?
The first is on one of the busiest days of the year for aviation: Friday 20 July. The second is a day when all UK schools will be on holiday, Tuesday 24 July. 
Why are the pilots striking?
Nearly 100 pilots employed by Ryanair who are members of the Irish Airline Pilots' Association (IALPA) voted to strike in a dispute about seniority, annual leave arrangements and transfers of flight crew between European and North African bases.
Ryanair says it has 350 pilots based in Ireland, of whom only 27 per cent have voted to strike. They are mainly contracted through personal service companies.
What does each side say?
When calling the latest strikes, IALPA said it had "found some common ground in talks" over a proposal for a joint working group, "but failed to reach agreement on the terms of reference for such a group". The union said it has made repeated suggestions to bring in an arbitrator.
In response, Ryanair said: "We would encourage our pilots to take up our offer of a working group to resolve these issues, but if they wish to hold another unsuccessful strike again, then so be it."
What is the likely effect?
24 flights have been cancelled on Friday 20 July, impacting more than 4,000 passengers booked to fly on Ryanair between Ireland and the UK.
When will I find out if my flights is affected – and what are my option?
Ryanair says: "We will contact customers in due course when we receive details." The airline will typically give up to 48 hours' warning to passengers whose flights are cancelled.
Travellers are offered a choice between a full refund and "re-accommodation" on flights that are going ahead.
But I can't afford to wait days for the next available departure …
If Ryanair cancels a flight, its stated policy is to secure an alternative on the same day or the following day. If this cannot be achieved, the airline will pay for tickets on a rival carrier.
I'm stuck overnight. What is Ryanair's obligation to me?
When passengers on EU airlines are disrupted by a strike, they are entitled to meals and accommodation until they can be flown to their destination under European passengers' rights rules. But they cannot claim cash compensation.
I've lost the money for an expensive hotel room at my intended destination. Can I claim it back from Ryanair?
You can try, but you will probably be told that the airline will not pay "consequential losses" and that you should ask your travel insurance firm.
I've heard there is also a cabin crew strike coming soon?
After a summit of Ryanair cabin crew from across Europe, an International Transport Workers' Federation spokesperson said: "Ryanair cabin crew in four European countries have declared industrial action for 25 and 26 July in response to the company's persistent failure to take workers' demands seriously."
Crew working for Ryanair in Spain, Portugal and Belgium say they will stage 48-hour strikes on 25 and 26 July, while their colleagues in Italy will stop work for 24 hours on 25 July. They have a list of 34 demands.
How likely is it that my flight will be cancelled due to the cabin crew strike?
It is difficult to tell: since unions have been recognised by Ryanair only very recently, the number of cabin crew who would stop work is not known – and consequently the effect on the schedules cannot easily be calculated. Many flights to Spain, Portugal, Belgium and Italy are operated by UK-based crews, and are unlikely to be affected.
I am on a route with only two Ryanair flights a week. If I buy a fresh ticket on a new airline, can I claim a refund on the original Ryanair booking?
Only if the Ryanair flight is one of the relatively small proportion that is cancelled.
Will my insurance help?
Not if you decide to "double book". Airlines want to operate as many of their flights as possible (especially in high summer, when they are making a fortune), and so they will always look to keep the schedule going. Insurance may be useful only for consequential losses caused by a cancellation.
Won't this put people off booking with Ryanair?
Yes, some. Airline employees know that even the threat of a strike is enough to persuade some prospective passengers to switch to rival airlines. These travellers tend to be booking late and paying high fares. The unions understandably use this effect to strengthen their bargaining position. 
Any airline that gets a reputation for unreliability is likely to see its forward bookings affected. But with sales already strong for the summer, Ryanair may conclude that it is in a strong position to endure some industrial action.
This article has been updated. It was originally published on 12th July 2018.
Source link