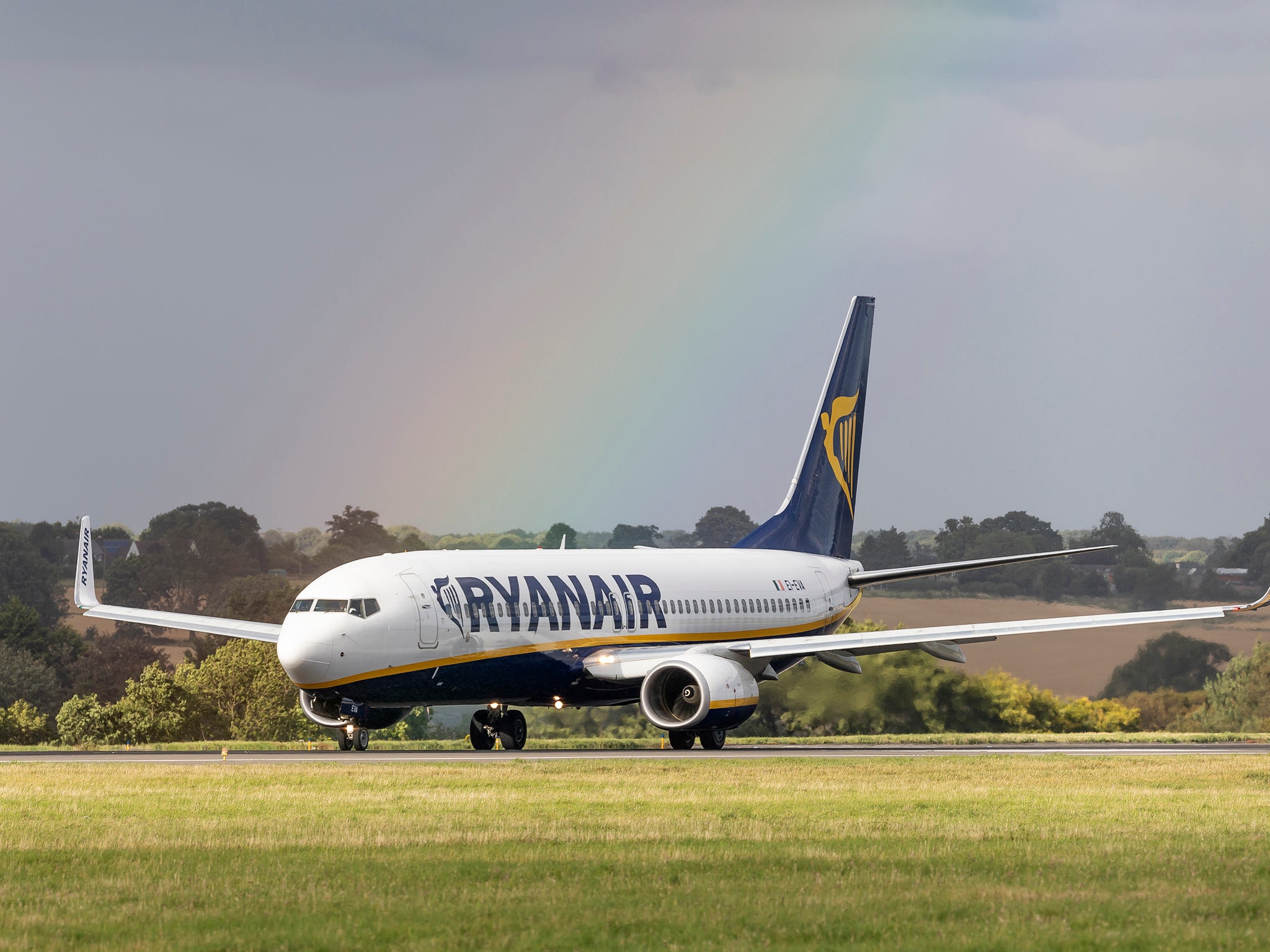 British nationals will be prevented from buying new shares in Ryanair after a no-deal Brexit, the airline has said.
Under plans announced on Monday Ryanair will also strip current UK investors of voting rights and prevent them attending any company meetings.
All Ryanair shares held by non-EU shareholders will be classified as restricted after a no-deal Brexit, the company announced.
The plan is aimed at keeping the Irish airline majority EU-owned and controlled.
EU regulations stipulate that airlines must be more than 50 per cent owned and controlled by investors from the bloc to fly freely throughout Europe.
"Consequently, with effect from hard Brexit day, UK nationals will not be permitted to acquire ordinary shares in the company," Ryanair said.
It comes after IAG, which owns British Airways, Aer Lingus and Vueling, also placed a limit on non-EU shareholders. IAG insisted that the change was not related to Brexit.
Ryanair said the resolutions have been passed by the board and they will come into effect on the day that UK nationals no longer qualify as EU residents.
In a statement to the stock market, the company said: "These resolutions will remain in place until the board determines that the ownership and control of the company is no longer such that there is any risk to the airline licences held by the company's subsidiaries."
Shares in Ryanair fell 2.4 per cent on Monday to €11.86.
Ryanair boss Michael O'Leary has been vocal about his fears over a hard Brexit. Last week he called Theresa May and Jeremy Corbyn "idiots" over their approach to the issue.
The chief executive who has led Ryanair from a small and struggling Irish regional airline to the biggest budget carrier in Europe predicted that parliament would "fudge their way into approving Theresa May's deal". 
Speaking in Brussels, he told The Independent: "That's probably the best short-term outcome, in that the can would be kicked down the road for another 21 months to December 2020."
---
We'll tell you what's true. You can form your own view.
At The Independent, no one tells us what to write. That's why, in an era of political lies and Brexit bias, more readers are turning to an independent source. Subscribe from just 15p a day for extra exclusives, events and ebooks – all with no ads.
Source link